fit, fat, and feminist
So I just discovered reading another blog that June is apparently is Migraine and Headache Awareness Month, and June 29th is apparently specifically set aside for raising awareness of Chronic Migraines. I'm several hours late but still as a chronic migraine sufferer I felt like I should post something myself. Chronic Migraines are defined as having migraines 15 or more days per month. Without medications my migraines are well over 15 days per month, even on preventative I still typically am at about 12-15 days per month.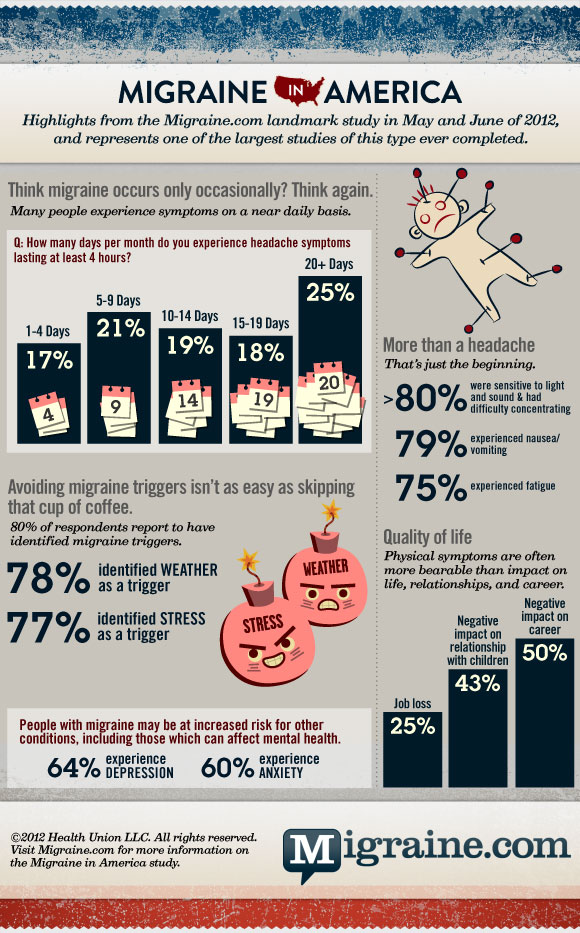 Headache is also only one of many symptoms of migraines. Others common symptoms include nausea/vomiting, dizziness/vertigo, and fatigue. These symptoms can also change over time as I've learned. I've had chronic migraines since I was 10, and it was only within the last several years though that I frequently experienced nausea and vomiting with my migraines.
The above infographic that I found points…
View original post 149 more words